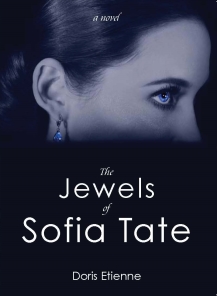 The Jewels of Sofia Tate
ISBN: 978-1-55488-230-4
272 pages
Dundurn Press
Ages 12+
The Jewels of Sofia Tate
Fifteen-year-old Garnet Walcott is lonely and having a hard time making new friends when she moves to Kitchener, Ontario. Her mother, already preoccupied with work, has begun a search for a father she never knew.

By chance, Garnet meets and befriends Elizabeth Tate, an elderly widow, who tells her that a priceless set of heirloom jewels dating back to the Russian nobility may be hidden in her Victorian home.

Garnet is introduced to Dan Peters, one of the most popular boys at school, and when Elizabeth suffers a heart attack, Garnet persuades him to help her find the jewels for Elizabeth. Do the jewels really exist? Garnet believes they do and drawing on that faith, follows the clues left by Elizabeth's late eccentric and religious father-in-law and discovers much more than she bargained for.